Services
Performance Physixx is the ultimate solution for any racing drivers and athletes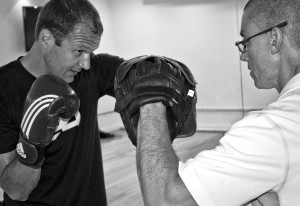 Performance Physixx aims to provide the professional racing driver with the highest quality human performance training and associated services specific to each individual driver's race discipline.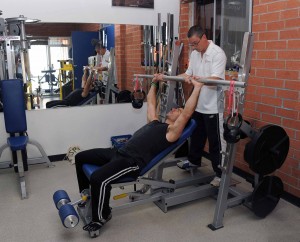 – Our provision is now set up to provide Human Performance Services for any Drivers, Race Teams and High Performance Groups World Wide.
– From the driver's own home base location or from our own state-of-the-art race driver and Athlete Performance Training and Conditioning Facility based in Los Angeles (the only one of its kind in the United States).  
– From our collaboration with one of The UK's top fitness Experts Richard Smedley, being able to utilize his 'Beach Retreat' location in West Sussex. Perfect for pre and in-season training for race drivers and other athletes based within the UK and Europe. Weight loss, fitness training, body reshaping and kitesurfing.
Located just 75 minutes from central London the beach retreat is the perfect location to undertake any of the weight loss, fitness and or body reshaping programmes; as well as offering the opportunity to learn to kitesurf. http://www.rsept.com/location.html
– Provision of specific training programs geared to each individual driver, to include injury prevention (pre-habilitation). Includes set up of individual Client Web Page to address each Client's exclusive training Program requirements. This enables the Client to interact with their Strength Coach directly via our exclusive training platform direct from our Web Site.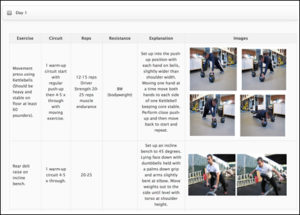 – A non specific sample page can be sent to prospective Clients upon request.
– Development of unique custom designed facilities for individual Clients, Race Teams, and Corporate Organizations.
– To work with each Client's individual situation and provide conditioning solutions to match those needs.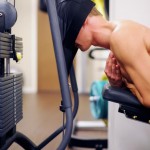 – Specific Physiological testing: to include VO2 Metabolic testing and evaluation, Lactate threshold testing, core stability preparation, custom designed Physiological and Anthropometric assessments and preparation for racing. Both field based and lab based testing is available through Performance Physixx.
– Physiological Testing
– Provision of state of the art physiotherapy and medical treatments
– Professional Boxing training. 
Rejoov Nutrition and Wellness Program Description
At Rejoov Wellness we truly believe this statement – Your nutrition DOES affect all areas of your life and well being – from your energy, to your sleep, weight, health, and every day performance. This is why we offer a variety of nutritional counseling services depending on your needs. We also believe that functional nutrition can boost the success of your results by using a science based approach matched to your goals. You will improve your overall quality of life using this approach.
Rejoov Wellness offers both Individual or Group Consultations as well as Sports Team Education talks led by Registered Dietitian and Sports Nutritionist, Meg Mangano.
Working together we do an evaluation and put develop a plan that fits your goals and needs and then with regular sessions to discuss progress, challenges and tweak your program – we can continue to see the results you desire.
Our programs work for everyone. Based on a scientific approach to metabolic nutrition, our programs are designed to increase one's metabolism and have the body work more efficiently. From the inside out, our goal is to strengthen and increase the muscle tissue as well as burn and decrease body fat.
We empower and educate our clients, enabling them to take charge of their own health, nutrition, fitness, and mental well being. Focusing on the individual needs, lifestyle, current eating habits, stress, and workload, the staff of nutritionists and personal trainers design individual exercise and nutrition programs that are realistic and achievable. Anyone who has had the opportunity to work with us, or participate in our programs knows that we are committed to making a difference in the quality of life.
Wellness is a way of living one's life to be the best one can be; creating a balance between all aspects of our lives. Elements that define wellness are job satisfaction, safety, nutrition, physical fitness, stress management, and healthy relationships. Clearly, each person has to develop their own unique combination of balance between these elements in order to achieve a sense of wellness.
Richard Smedley our UK Europe based Nutritionist
If you are based in England or Europe then Richard is the man to call.
At the Beach Retreat he doesn't use fad diets but uses his ABACUS nutritional system which comprises of all three food groups in the correct amounts and is designed to make you eat the way your body was designed to.
There is no calorie or point counting and once you know it, it's like learning to drive a car, it will stay with you forever. Not only that, he teaches his clients to understand how their body works in relation to food so that energy levels and mood status become stabilized and the destructive cycle of high/ low blood sugar levels become a thing of the past.
The course addresses how to shop intelligently and how to cook the food you buy to make healthy enjoyable ABACUS meals that you will actually help formulate (even if you have never really cooked in your life). Clients will visit restaurants and learn how to decipher menu contents so you can make the best choices. By being successful in weight loss and by working with the body rather than against it he will get you to achieve BALANCE and with that balance not only becomes permanent weight loss but also many other benefits to the rest of your life.
PERFORMANCE PRIME
The experts at Performance Physixx work in close collaboration with Dr. Jacques Dallaire, Director of Performance Prime, to bring our clients mental training programs that are recognized internationally as being at the forefront of the high performance world – both in sport and in high-demand / high-risk occupational pursuits. These programs, delivered at the Performance Prime facility in Charlotte, NC, target the assessment and subsequent development of a broad set of mental skills that support an individual's ability to perform in challenging situations: the ability to control our focus of attention, coordination, timing skills, memory, mental processing speed and accuracy, etc. Dr. Dallaire has guided the physical and mental preparation of more than 600 racers from 30 countries and many classes of racing including Formula One, Nextel Cup, Busch, Champ Cars, IRL, NHRA, Rally, Sports Cars, Motocross, Superbike, etc.