Training Camp
TRAINING CAMP PROVISION INCLUDES:
All food specific for each individual race driver (based on each Client's specific nutritional profile) Richard's ABACUS NUTRITIONAL SYSTEM
Exclusive private location right by the beach so you will have the ability to access your personal mental 'triggers' specific to racing. Living within beautiful suroundings promoting a relaxing and focused mindset
The location can be adapted to provide a challenging set of environments to specifically challenge 'mind set adaptation', 'mental triggers', 'fear based limits to performance'
Activities include but will not be limited to distance swims, sea kayaking, water based teamwork evolutions, running/hiking south downs with and without navigational elements and load carry (weighted vests/and or packs, Driver circuit based conditioning, development of injury status where required
Additional provision includes massage
Pre-attendance questionnaire for all attendees
Motivational guest speakers from Military Leaders to Motorsport Celebrities
On completion of training camp stay each Client will leave with a specific training programme set-up for the following 4 weeks
Minimum stay of 3-4 days for optimal results to be achieved
TRAINING CAMP COSTS (which cover Simon and Richard's cost only, additional team members added related to expertise). Payment can be accepted in currency other than Sterling:
Price per individual per day: £950. However, customized provisions will require direct discussion
Price per individual for 2 attendees per day: £750
Price per individual for 3 attendees (maximum to promote focus on each individual's personalised provision) per day: £650
For Teams/Corporate organisations requiring multiple visits customized/individualised pricing can be discussed which can include quotes for a year/Competition Season of provision
We are open to discussion on deals with individual Clients i.e. if there is a potential to bring value to the table in terms of other Clients.
FOLLOW UP AFTER TRAINING CAMP ATTENDANCE:
Set-up of personalised Conditioning and Nutrition Programme via personalised web page to include unlimited support in the shape of e mail, skype, phone contact over the month, included within cost of visit
Follow on for a monthly basis after this £450 per month
Having worked in the industry for over 30 years he has gained a wealth of knowledge. Included in his many movie credits is the training of Daniel Day Lewis for the Last of the Mohicans, Milla Jovovich as the Fifth Element. Also Richard has 25+ years within the Military Consulting Business spanning Security Consulting and training provision for various high profile individuals and Corporate Groups. Skills which would be included in training provision for Performance Physixx include but are not limited to Diving, Rock Climbing/Abseiling. Additional expert personnel with experience gained in the Military Intelligence Services and other elite forces on an as required basis will be used within this program.
http://rsept.com/richard-smedley.html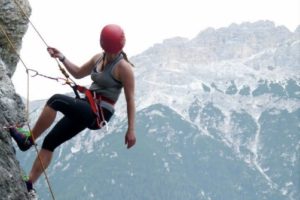 APPLICATIONS TO RACE DRIVING:
Ability to deal with high steering loads. With Indy Car and Formula 1 Open Wheel racing currently the steering loads are the highest. Especially Indy Car Drivers with no power steering, almost now to lock out with the heaviest loads steering related of all of the Series. Thus upper body physical training becomes a significant training strategy.
Aplications of mental and physical stress related to endurance racing preparations.
Pre and Post Season training provisions.