Training Camp
TRAINING CAMP PROVISION INCLUDES:
COST AND WHAT IS PROVIDED:
Which cover Simon and Richard's cost only, additional team members added related to expertise and need.
Costs cover the accommodation with beach front property, all food which is nutritionally prepared based on your personal nutritional profile for training, all training and nutritional programmes, support for the following month with training and nutritional programmes direct from our web based provision specifically designed following the training camp attendance.
However, customized provisions will require direct discussion with both Simon and Richard.
Price per individual per day: £950.
Price per individual for 2 attendees coming together or on the same dates (Clients do not have to know each other personally) per day: £750
Price per individual for 3 attendees coming together (maximum to promote focus on each individual's personalised provision) per day: £650
For Teams/Corporate organisations requiring multiple visits customized/individualised pricing can be discussed which can include quotes for a year/Competition Season of provision
We are open to discussion on deals with individual Clients i.e. if there is a potential to bring value to the table in terms of other Clients.
Note: numbers 4 and 5 above will requre discussion with Simon and Richard.
TRAINING PROVISION:
All food specific for each individual race driver (based on each Client's specific nutritional profile) Richard's ABACUS NUTRITIONAL SYSTEM.
Exclusive private location right by the beach so you will have the ability to access your personal mental 'triggers' specific to racing. Living within beautiful suroundings promoting a relaxing and focused mindset.
The location can be adapted to provide a challenging set of environments to specifically challenge 'mind set adaptation', 'mental triggers', 'fear based limits to performance'.
Activities include but will not be limited to distance swims, sea kayaking, water based teamwork evolutions, running/hiking south downs with and without navigational elements and load carry (weighted vests/and or packs, Driver circuit based conditioning, development of injury status where required. Focus is made on use of the outdoor environment for training.
Additional provision includes massage.
Pre-attendance questionnaire for all attendees.
Motivational guest speakers within the motorsports community Internationally.
On completion of training camp stay each Client will leave with a specific training programme set-up for the following 4 weeks.
Minimum stay recommendation 3-4 days for optimal results to be achieved.
FOLLOW UP AFTER TRAINING CAMP ATTENDANCE:
Included with initial cost of provision is the set-up of personalised Conditioning and Nutrition Programme via personalised web page to include unlimited support in the shape of e mail, skype, phone contact over the month.
Follow on for a monthly basis after this £450 per month
Having worked in the industry for over 30 years he has gained a wealth of knowledge. Included in his many movie credits is the training of Daniel Day Lewis for the Last of the Mohicans, Milla Jovovich as the Fifth Element. Also Richard has 25+ years within the Military Consulting Business spanning Security Consulting and training provision for various high profile individuals and Corporate Groups. Skills which would be included in training provision for Performance Physixx include but are not limited to Diving, Rock Climbing/Abseiling. Additional expert personnel with experience gained in the Military Intelligence Services and other elite forces on an as required basis will be used within this program.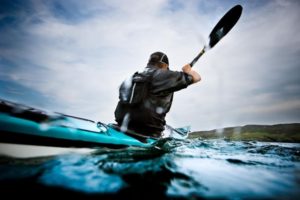 APPLICATIONS TO RACE DRIVING:
Ability to deal with high steering loads. With Indy Car and Formula 1 Open Wheel racing currently the steering loads are the highest. Especially Indy Car Drivers with no power steering, almost now to lock out with the heaviest loads steering related of all of the Series. Thus upper body physical training becomes a significant training strategy.
Developing Drivers to succeed in racing in the various forms of professional motorsports. Ryan Hunter-Reay who has been working with us has described what a skill oval racing specifically in IndyCar actually is:
Racing on ovals is a science all its own, Hunter-Reay says. And it's quite an adjustment for those who lack previous experience."The car setup is generally asymmetrical. You're going left all the time so the cambers are set up like this," Hunter-Reay explains, using his hands to show the direction of the front tires tilted left. "You can actually see the tires sitting like this when you're sitting in the car. It's very awkward at first when you're not used to it, trust me. And the steering weight is very heavy to the left and very light to the right. It's a very strange feeling."That's only the beginning, continues Hunter-Reay. Once on track, the driving sensation is different to anything felt on a road or street circuit. The aforementioned camber, combined with tire stagger in Firestone's rear tires for ovals – where the circumference of the left-rear tire is slightly smaller than that of the right rear – makes the Indy car naturally want to turn left."As you go into the corner, the steering becomes lighter to the left and, (when) you come out of the corner, it becomes heavier to the right," says the 36-year-old who's been driving Indy cars since 2003. "That's the asymmetry that I'm talking about. It's not like a usual road-course car. Even when you leave the pit box, it's very hard to (make the car) go right out into pit lane because you're turning the car in a way it doesn't want to go. It takes some getting used to."Getting the most out of a car on an oval, Hunter-Reay adds, is not about mashing the accelerator as far as it will go. In his words, it takes a "certain finesse" to succeed."As for racing on ovals, it takes a certain rhythm that I really can't describe. It's something where you have to work into it."It's not something where you're going to get the last two or three tenths out of it by driving it harder like you would on a road course. It's something where you have to think big picture, the whole track. You can't just think, 'I'm going to get in here real hot, get into the corner early with a lot of speed.' That's going to affect your exit and that's going to affect your entry into the next corner."It's always big-picture thinking, you're thinking two laps ahead. When you're coming up on a pass, you could be setting that guy up for 20 laps and could be making the pass over three laps. You may see me go by him on a certain lap, but that pass has been in the making for three or four laps. https://www.indycar.com/News/2017/11/11-03-Hunter-Reay-discusses-oval-racing
Applications of mental and physical stress related to endurance racing preparations.
Pre and Post Season training provisions.