Clients
Ryan Hunter-Reay
IndyCar, ALMS, and Grand Am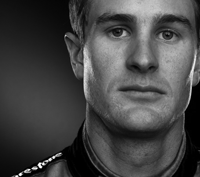 Ryan Hunter-Reay  is a professional American race car driver best known as the only driver to have won races in each of North America's top open wheel formulas, CART the ChampCar World Series and the IndyCar Series. He is The 2012 Verizon IndyCar Series Champion, and 2014 Indy 500 Champion. Along with being the most successful American driver currently competing in open wheel competition, with more race wins than all of the other current American IndyCar drivers (12) combined.
Oriol Servia
IndyCar, FIA Formula E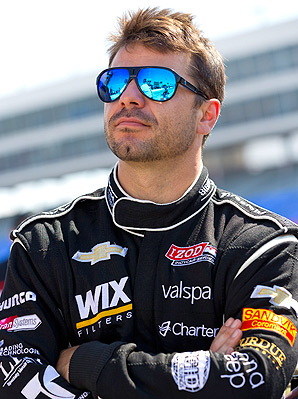 The son of a Spanish Rally champion, Oriol Servia has been racing since he was young, advancing steadily up the racing ranks in series around the world.
Before joining the Champ Car World Series, Servia was the 1999 Dayton Indy Lights champion, finishing second in five races and earning three pole positions. Servia has had success during his career in Champ Car as well. He finished a career-best second in the championship standings in 2005, and gave Dale Coyne Racing its first podium finish since 1996 with a third-place run at Laguna Seca in 2004.
He joined the IZOD IndyCar Series in 2008, and joined Panther Dreyer & Reinbold Racing for the 2012 season.
Servia is a graduate of the Universitat Politecnica de Catalunya with a degree in mechanical engineering. An avid motocross rider, he received his first off-road motorcycle from his father, Salvadore, when he was 2 years old.
Geoffrey Sykes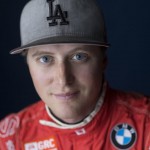 Global Rallycross driver, 2 time X Games athlete and 2013 US Touring Car GT champion

Competition Racing
Won national BMW CCA Racing championship in rookie year with new track records and multiple wins and now a 3 time regional and national champion. Geoff currently drives for DTV Solutions and includes Sony's #TeamActionCam, RallyPro at The Firm, Midnight Oil, BendPak and Gridstar Motorsport as his sponsors.
2014
X Games Austin Texas athlete
Red Bull Global Rallycross Supercar Lites >
DC, NY, Charlotte, Daytona, Los Angeles, Seattle
11 top two fastest sessions, 6 top two heats, 6 mech. DNF's
Voted fan favorite story for Red Bull GRC 2014 season
Christina Nielsen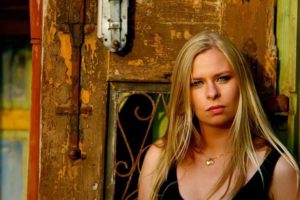 IMSA, Europe Le Mans Series, WeatherTech GTD Champion 2016
Racing is my passion and motorsport has been an integral part of my life. My father Lars Erik Nielsen has raced for many years. He raced at legendary events such as the 24 Hours of Le Mans, 24 hours of Daytona and 12 hours of Sebring.
But it wasn't until I was 13 years old and tried a gokart for the first time, that I fell in love with the speed, the adrenaline kick and the intense competition. Suddenly it seemed quite logical that racing was also going to be what I wanted to do with my life. It really was as simple as that. Since then I was sure that what I would aim for, is to become a full time professional race driver.
I have been racing in high profile championships such as Porsche Carrera Cups in Germany, Middle East and USA, the IMSA Tudor Championship, Pirelli World Championship and ADAC GT Masters.
Stefan Johansson
ALMS, FIA WEC, Former F1 Driver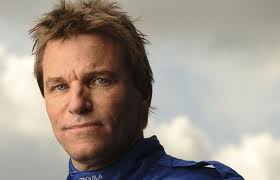 For almost three decades Stefan Johansson has been one of the top drivers in the world of international motorsports. He has been successful in Formula One, IndyCar and Le Mans style sports car racing, winning both the 12 hours of Sebring twice (Porsche, Ferrari) and the 24 Hours of Le Mans (Porsche).
Kerstin Smutny
Open wheel, and Company Sponsored Client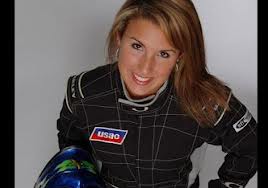 Smutny isn't likely to be found following in someone else's footsteps, rather you will find her blazing her own trail and leaving others in her wake. In 2005, Smutny was the first woman to be invited to the Formula BMW USA licensing course in Valencia, Spain. Subsequently, she was chosen as one of the best drivers participating in the licensing course to be invited back to Valencia for the Formula BMW USA Scholarship Run-Offs.
Kyle Tilley Motorsports
Professional Sports Car Driver and Driver Coach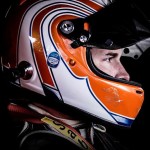 Kyle has been involved in the motorsport industry since he started karting age 6. Kyle has driven professionally in races all over the globe, conducted product development for some of the most prestigious automotive brands in the world, and has been an instructor a variety of driving schools and experiences.  Kyle is currently driving for the #81 Bimmerworld BMW in the IMSA Continental Tire Sportscar series.
Kyle's experience in driver education and safety, as well as his profession driving completion experience, gives APEX an edge on our competitors.
Nicholas Silva
The 19 year old Nicholas Silva is an up and coming American racing driver and athlete in the world of motorsports. With a diverse and unique resume full of accomplishments, Nico is well set on his way to his goal of reaching a top-tier pro drive.
Jerry Kaufman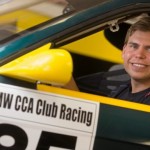 BMW CCA Club Racing Gentleman Driver
National champion driver and co-owner Jerry Kaufman, who is just beginning to reach his full driving potential, along with team driver Anthony Maganoli who is already known as a force on the track every weekend, together they are bringing a new level of accomplishment drive and ambition to BMW series racing. This is just the beginning.
Neil Alberico
Wayne Taylor Racing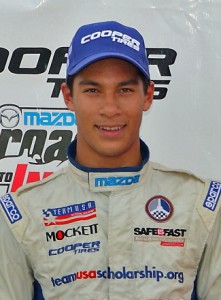 The month of January is traditionally rather quiet on the North American open-wheel auto racing calendar. But thanks to the Team USA Scholarship, talented youngster Neil Alberico, who finished a close second in this year's Cooper Tires USF2000 Championship Powered by Mazda, winning a series-high six races, will have an opportunity to enhance his preparations for a graduation to the Pro Mazda Championship Presented by Cooper Tires by contesting the highly acclaimed Toyota Racing Series in New Zealand.
Sean Johnston
In an unusual path into professional motorsport, I got my first break playing video games! In 2011 I had the opportunity to compete in the North American Nissan GT Academy, a competition that took the fastest Gran Turismo 5 video game racers in the US, and put them in real cars; In the end, I finished 2nd, narrowly missing out on victory. I returned to the US as determined and empowered as ever to pursue my passion and realize my dream of racing. After several months of hard work, travel, networking, and a good dose of tenacity, I was able to put together a program to go racing in 2012 and competed in my first full season of racing in my life in the IMSA GT3 Cup Challenge with Wright Motorsports. The results we were able to produce exceeded any expectation I could have dreamed of achieving in my first season of racing. We clinched the championship with one race weekend to go, finishing the season with 14 podium finishes of the 15 races..
Katherine Legge
CART, IndyCar Series, ALMS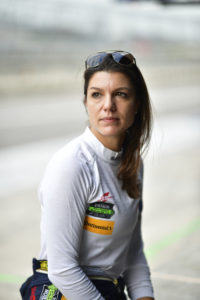 Around the same time of the Champ Car and Indy Car merger, I had the opportunity to go to Spain and compete in a shoot-out to determine who would be a part of Audi's factory driver line up in the DTM. At that time, everything was rather unsure in the USA with regards to which teams would be making the cross over and what exactly would happen with the merger—so I chose the safe route (which is quite unlike me!) and decided to go back to Europe and try my hand at the world's top Touring Car Series—which is a bit like our version of NASCAR.
However, over the three years there I continued to keep one eye on the IZOD IndyCar Series and what I see for myself, as a bit of unfinished business in the USA. I enjoyed my time in the DTM, learning to be the best athlete, driver, and person that I can be. But, I missed most of all the racing, people and places in the USA.
Billy Johnson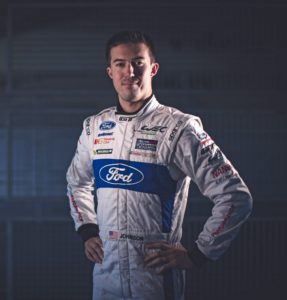 Professional Racing Driver, FIA WEC, NASCAR XFinity

Billy Johnson made his racing debut in 2000 at the age of 13 racing go-karts. The half-Japanese Californian has won multiple championships at the local, regional, to national level. In 2003, Billy moved up into auto racing after winning the Skip Barber Racing School scholarship. The next day he flew to Valencia, Spain and won another scholarship from BMW AG for the inaugural season of the Formula BMW USA championship. In the 2004 F-BMW season, Billy Finished 5th in the championship as well as received the Sportsman of the Year award.
Over the last five years, Billy has raced in the FIA WEC, NASCAR XFinity, IMSA/Tudor/Grand Am Rolex, IMSA Continental Tire Sports Car Challenge (CTSCC), Speed World Challenge, Formula Star Mazda Pro, Formula BMW, Skip Barber Regional and National Series, Super Street Time Attack, Redline Time Attack and many import tuner shootouts and competitions for magazines. In those series, Billy acquired 52 wins, 108 top five finishes and an additional 129 top ten finishes. Billy is also a private driving coach for regional and national race series and is hired by Ford to teach advanced road course techniques to their Sprint Cup and Xfinity drivers.
In the past 10 years, Billy has more victories and top-3 podium finishes than any driver in the Grand-Am Continental Tire Sports Car Challenge (CTSCC) Series with 23 wins, 49 podiums, and 60 top five finishes.
Billy has been a serious contender in the NASCAR Xfinity series road courses. He challenged for wins at Montreal in 2012 driving the #60 Roush Fenway Ford Mustang but had to pit from 2nd with 2 laps to go for fuel and finished an impressive 8th place after restarting 21st. In 2013 Billy had a dominant performance at Road America in the #16 Roush Fenway Ford Mustang before a late race accident damaged his car. A few weeks later, Billy made his NASCAR oval debut in the #16 Boston Strong Mustang in Loudon, NH. With only 5 days of oval experience under his belt ever, Johnson finished an impressive 15th place on the lead lap in a field of Nationwide and Cup regulars.
Besides working on his driving career, Billy is a graduate from Cal State University, Fullerton with a degree in Business Administration. Billy also works as a test driver for Ford Motor Company, Multimatic Motorsports, Roush Fenway Racing, for automobile and tire manufacturers, as a driver for manufacturer demonstration days, and does setup and chassis development for aftermarket tuning companies and race teams..
Amy Castell
Toyo Tires F1600 Race Driver
Amy began racing in four-cycle karts at the age of 14. She raced for 3 seasons in Waterloo and Hamilton achieving numerous podium finishes as well as Rookie of the Year and 1st in the Teen Championship. By the age of 16 it was time to move onto bigger and better things which lead to the discovery of the Toyo Tires Formula 1600 Championship. At this young age, Amy was the youngest driver on the grid with the oldest car (a 1974 Zink Z10). With this car Amy was still able to achieve a 3rd place podium at Calabogie Motorsports Park in just her second race of the year. But after a crash a couple races later Amy had to end her 2012 season early due to car damage. However, Amy returned strongly for the 2013 season and got a seat in a new car for race 7. Amy turned heads in the 1990 Reynard SF90 as her lap times plummeted 6 seconds in just the first weekend with the car.
Amy achieved her first monumental win at the Honda Indy race on July 20th, 2014 at just 19 years old – closing the gap between first and second place in the championship to just 30 points. She is clearly out to prove that she can not only be a power-house driver but is a force to be reckoned with.
Patrick Dempsey
Grand Am, ALMS, FIA WEC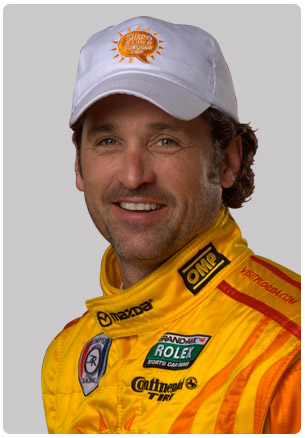 A lead driver and owner of Dempsey Racing, Patrick Dempsey is in his fourth full season of GRAND-AM Rolex Sports Car Series GT class competition in the No. 40 VISIT FLORIDA/ModSpace/Construct Corps/Dempsey Racing Mazda RX-8 GT.  He co-drives with teammate and Dempsey Racing business partner Joe Foster, and the two have been racing together for seven years after first meeting when Foster was Dempsey's racing school series instructor.  Patrick has continued his motorsports journey by progressing successfully to the FIA World Endurance Championship (WEC) with Porsche. Dempsey is one of today's top television and film actors.
+Previous Clients Archive
Mika Hakkinen (F1 World Champion Mclaren 1998 and 1999)
Kimi Raikonen 
David Coulthard
Jenson Button
Jos Verstappen
Justin Wilson
Enrique Bernoldi
Gianmaria Bruni
Rob Collard
Martin Brundle
Johnny Herbert
Ian Mckeller Jr.
Johnny Mowlem
Paul Stoddart
Ron Dennis
Mark Blundell
Terry Rymer
Alex Yoong
Cort Wagner
Duncan Ende
Gene Sigal
Jonathan Miller
Nathan Swartzbaugh
Jonathan Bomarito
Conrad Grunewald
Thomas Merrill
Townsend Bell
Jonathan Summerton
Phil Giebler
Goshen Motorsports
Craig Stanton
Michael Guasch
Beau Borders
Bryan Herta Racing
Maryeve Dufault
Roger Yasukawa
Zach Veach
Hideki Mutoh
Blair Chang
JV Horto
Peter Dempsey (Freedom 100 Winner Indianapolis 2013)
Markus Niemelä (Formula Atlantic Champion 2008)
Gianfranco Casadei
Joel Miller
Miles Maroney                                                                  
Annie Hayden                                                                                                                                                                                                                                                                                                                       and many others………..